Original contact sockets for SBT10 SBT10A Geiger-Müller tubes are rather rear and quite expensive.
So I have decided to design one. Printed with PLA filament on a 3D printer and equipped with factory made contactы it appeared to be quite a success: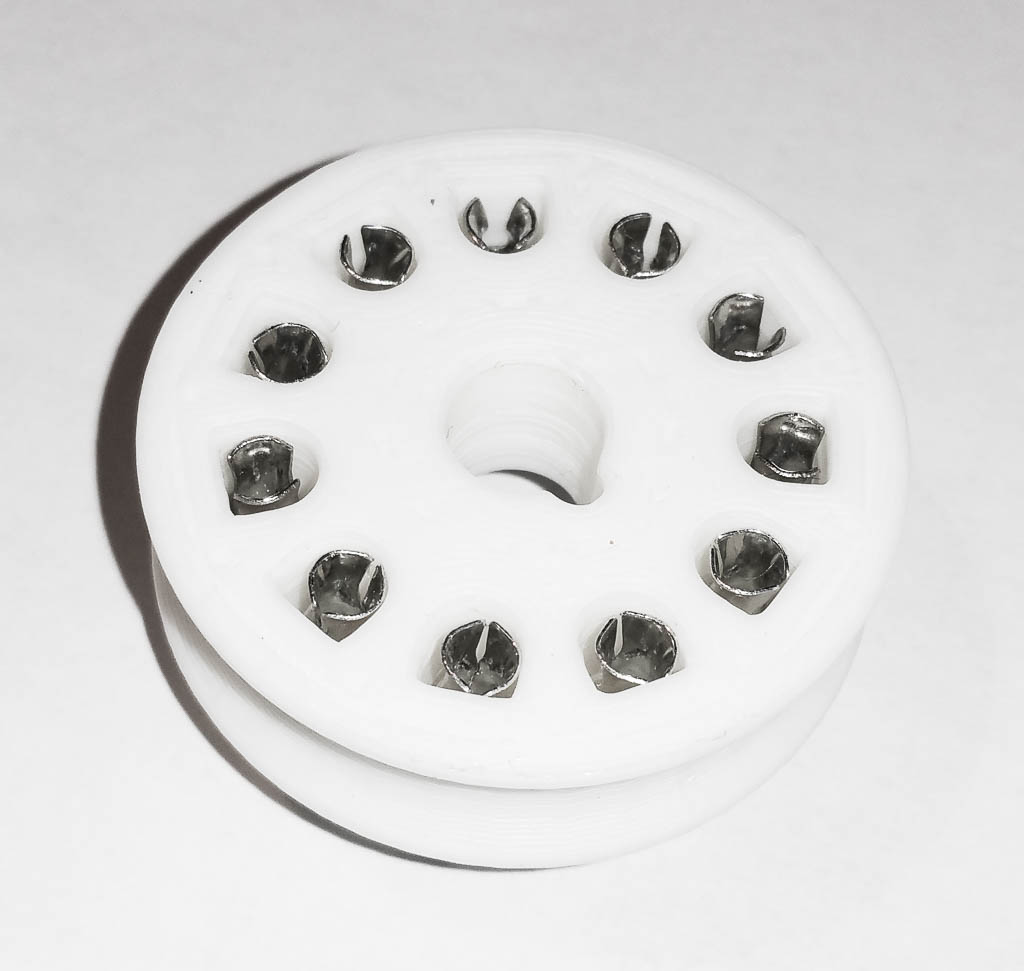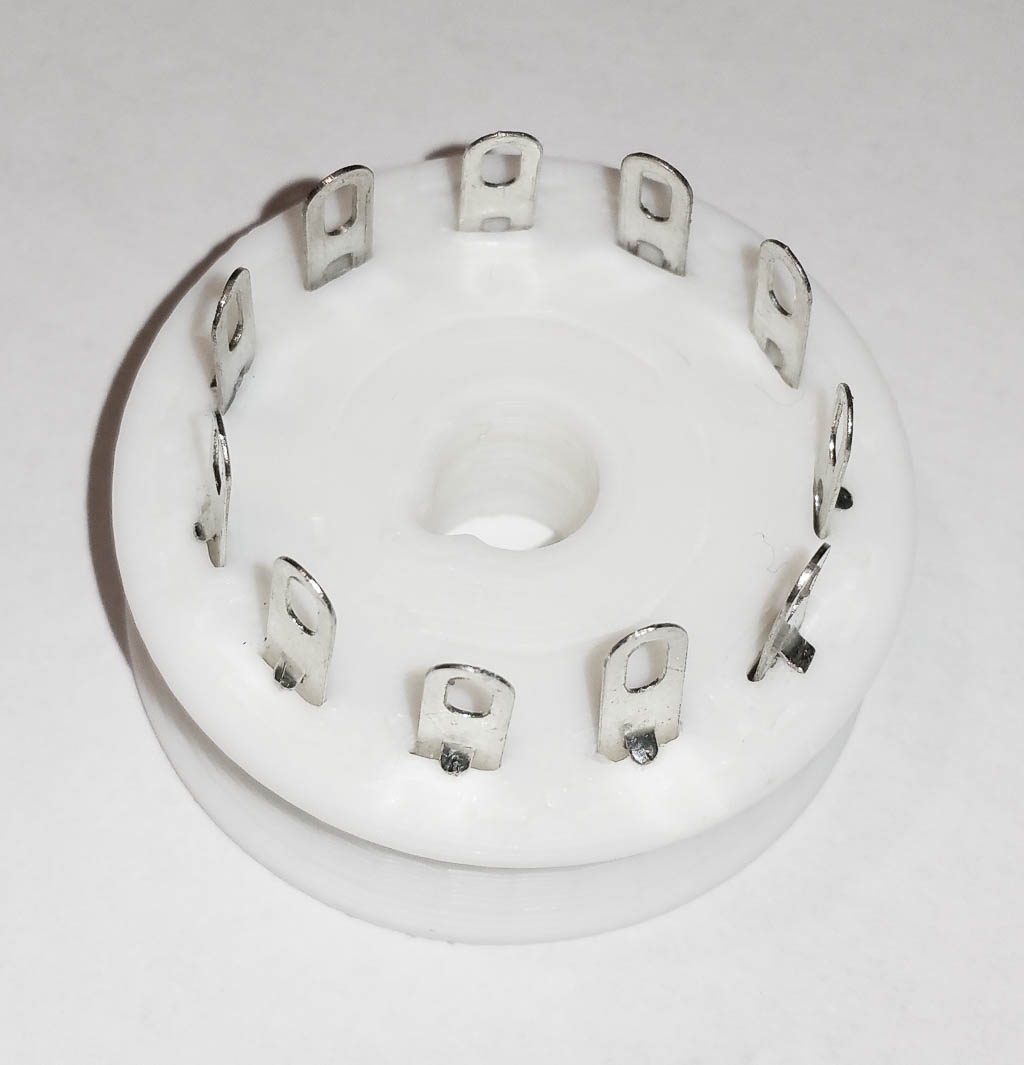 Fits perfectly and is quite easy to remove (removal though should be done gradually by carefully lifting it around the perimeter in order not to break the key - it is because here are 11 contacts which hold on well)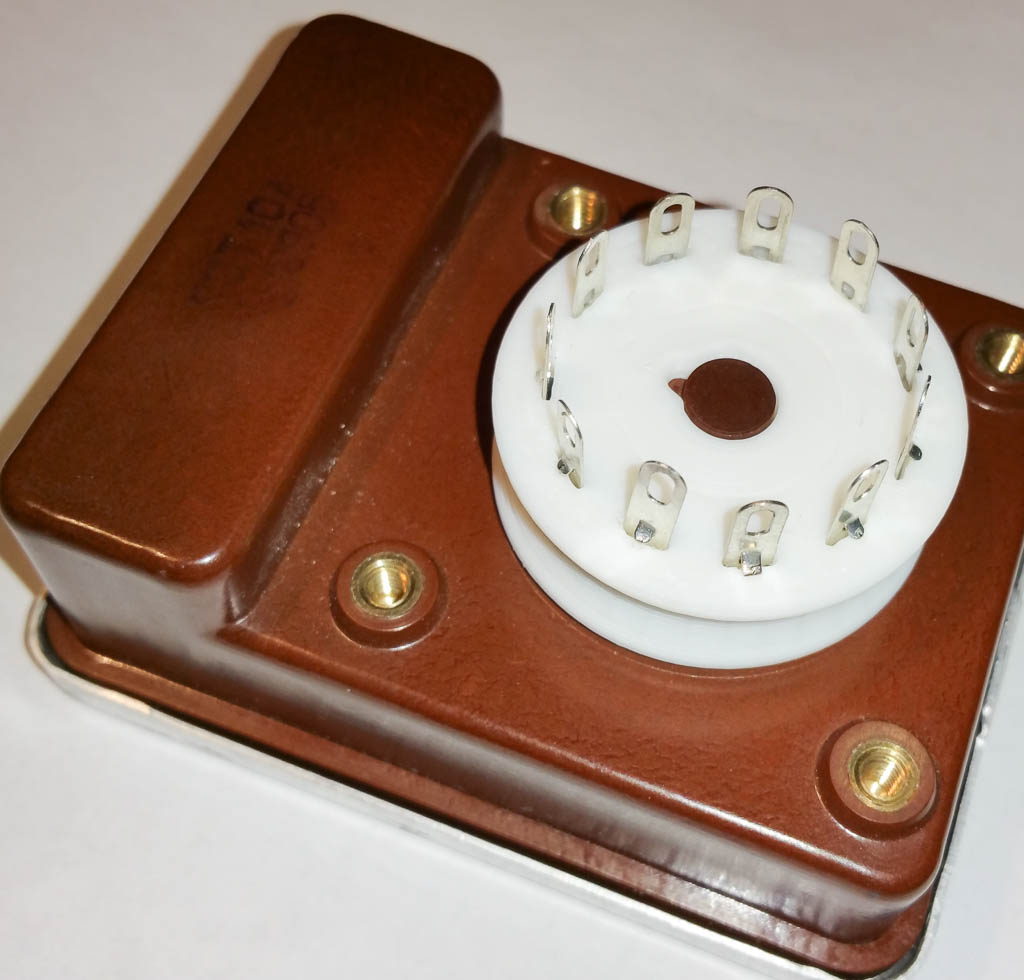 When normally soldering the contacts, no melting of PLA occurs:
If you like/need one you can by it instantly by clicking on this PayPal "Buy Now" button.
Alternatively, if you need only pins you can buy them by pressing the below "Buy Now" button.
and print the body of the socket on your own 3D printer yourself.
The .stl file can be downloaded here:
https://www.dropbox.com/s/5rx0n3uvuwv7khh/SBT10socket.stl?dl=0
If the above design appeared useful, you might wish to show your appreciation by making a donation by pressing on the below button: